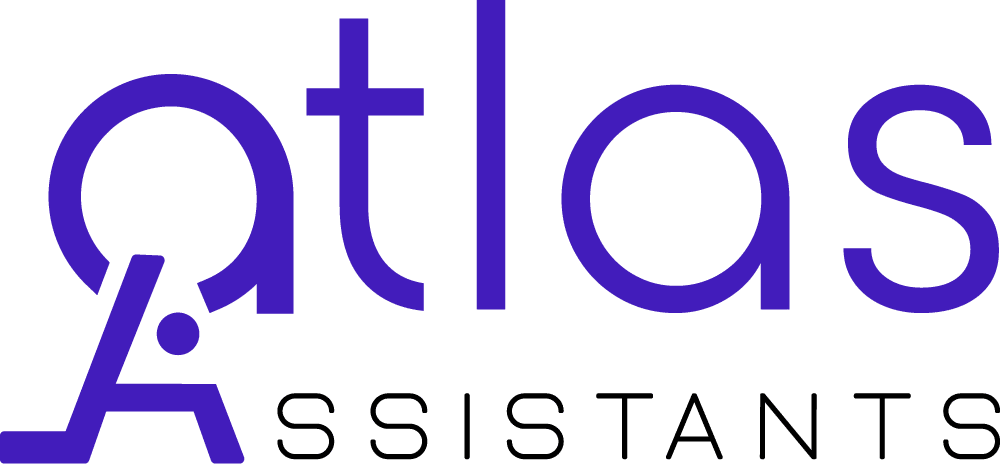 What are Virtual Assistants and what can they do?
Virtual assistants are remote employees that work from anywhere in the world. VA's help you win back some of your time by taking necessary, but often low-value tasks off of your plate so you can focus on high-value tasks like sales, content creation, or improving your product or service.
Virtual Assistants can perform a wide variety of tasks on your behalf so you can focus on growing your business.
Many of our clients start by delegating important, but often repetitive and time-consuming administrative tasks such as:
Managing email inboxes – so you can effectively handle the sheer volume piling up in your inboxes

Calendar management, scheduling, appointment setting – so you can connect with people easier
File, document, and folder organization and management – so you can find what you need faster
Data entry, documentation, and tracking – so you always know your numbers
Online research – so you can get the information you need without personally slogging through the internet
Basic bookkeeping / accounting – so you can keep your expenses in order
Customer service / outreach – so you provide your customers with the best possible experience
Basic graphic design and audio / video editing – so you can have the creative assets you need
Social media management – so you can engage with your audience
Who am I and why should you care?
My name is Silas Kim, I've been in tech recruiting for 6 years and have experience in industries like IT, engineering, clinical research, and digital marketing for pharmaceutical advertising. 
In my last role, I was the sole in-house recruiter at a digital marketing agency. I helped double headcount and reduce turnover from 55% in the first year to 33% in the second year, and 22% in the third year leading to an acquisition in 2020. 
I staffed up entire technical teams across project management, account management, SEO/SEM, UX/creative, web development. I was responsible for hiring full-time employees & freelancers, from entry-level to director level.
After leaving, I cofounded a virtual assistant hiring agency called Atlas Assistants, under our parent company, 1MT. We help entrepreneurs hire, onboard, and train offshore administrative assistants. 
We find candidates and thoroughly screen them using a series of assessments beginning with the application process. We assess English, typing, and basic web application proficiency, before conducting two interviews one via Zoom and one via Slack.
We then match our VA's up with clients and provide ongoing support. We have 30 VA's that support one another and VA's can also reach out to me, or my partner, Majesty for help. Then, of course, we have our leadership team and all of our networks for additional support.
Why did we start Atlas Assistants?
My brother and I started this business because we noticed that many entrepreneurs are really good at what they do, but not great at hiring. In my previous role, we were often trying to find experienced candidates.
However, as a relatively small company that meant these senior-level candidates were getting hired and doing all of the admin work themselves.
They were scheduling their own meetings, entering data, uploading and renaming files, and so on. A lot of these candidates came from larger companies where junior employees would handle a lot of the day-to-day administrative tasks so they could focus on strategy, deep work, and thinking.
And that was at a growing 7-figure company that had been around for 20 years. I realized that if this was true for employees at companies like those, that entrepreneurs, especially solopreneurs have an even bigger problem.
We believe that entrepreneurs shouldn't hold the weight of the world on their shoulders in order to birth their visions to the world. Everyone has other priorities outside of work.
Atlas Assistants
Atlas Assistants helps source, screen, onboard, manage, and train top Virtual Assistants to support entrepreneurs, business owners, and coaches. In addition to offering fully-vetted, readily-available VA talent:
We provide your VA with

 

ongoing training and support

 

from our community of experienced VA
We can help diagnose, troubleshoot, and resolve common issues so you can focus on growing your business
You will have a dedicated support manager to handle any issues, suggestions, or questions
No hidden onboarding or startup fee.
No long-term commitment. You can cancel at any time if you're unsatisfied.
Our virtual assistants work in your timezone so you don't have to worry about it.
We will replace your VA at no additional cost if it's not a good fit for you.
Who needs a Virtual Assistant?
Entrepreneurs, business owners, or coaches. If you want to increase your impact, but are spending your time on what's necessary out of necessity, hiring a VA will get you back to your zone of genius:
What you're best at and enjoy doing
What gives you energy
What generates revenue, pays your bills, and then some
Why you should hire a Virtual Assistant.
We're offering you a tiny bit of freedom from the administrative burdens of running your business.
Whether you're a solopreneur, have a team, or have never hired before, here's how you can benefit from hiring a virtual assistant:
Spend less time working in the business

 and

 

more time working on the business
Create space for yourself

 

to focus, prioritize, and execute

 

revenue-generating

 

activities
Improve leadership skills like training,

 

delegation, communication, and time management
Build and strengthen your business

 

systems

 

and

 

processes
Delegate what is taking away the energy, attention, and time that can be better spent on activities that drive results.
In short, every time you do anything inside of your business, ask yourself, "am I the only person who can do this, or can somebody else?"
Where are you spending your energy, attention, and time?